Friendly Dental Care for Children
Children's dental care services give your child an excellent start on a lifetime of good dental health. We combine education, regular exams, and preventative treatments to keep your child's teeth and gums healthy.
Image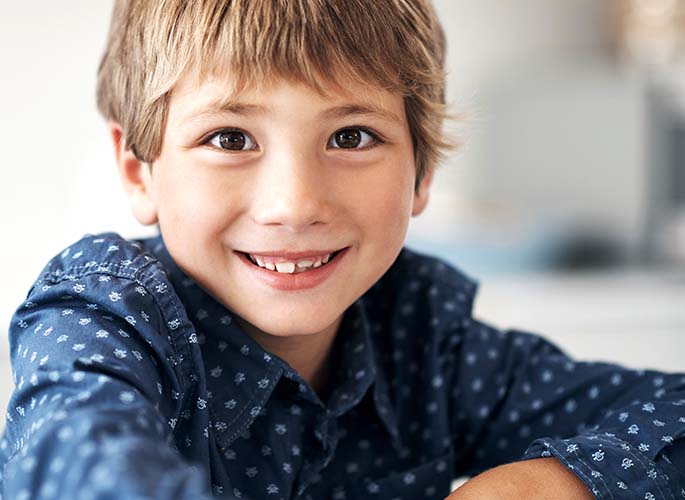 Preventative Dentistry for Your Child
Your child should see a dentist every six months to maintain good dental health. Regular preventative dental treatments prevent cavities and gum disease and keep your child's teeth healthy. Preventative appointments usually include oral hygiene to clean your child's teeth and remove decay-causing plaque and tartar. They also include a comprehensive dental exam to detect and treat problems and dental education to help your child learn good brushing, flossing, and eating habits.
Book Now
Children's Sedation
Many children can experience anxiety during dental appointments. We provide a stress-free and calming environment to put children at ease. We also offer pediatric sedation to help them stay calm and relaxed during procedures.
Sealants
Food and plaque can build up between the cusps of children's molars, leading to tooth decay. Dental sealants protect the surface of their molars by preventing this buildup from happening.
Wisdom Teeth Extraction
Your child may need to have their wisdom teeth extracted when they reach their late teens. Learn more about wisdom teeth, why they sometimes need to be extracted, and how the procedure is performed.
Video: Wisdom Teeth Explained
Image
Frequently Asked Questions
When should I bring my baby for their first dental appointment?
Bring your baby for their first appointment shortly after their first baby teeth emerge. This will help them become familiar with our office and having their teeth cleaned and examined. During your child's first appointment, their dentist will assess their dental health and development.
Is it safe to put juice in a bottle or sippy cup?
Water is the safest drink for your child. Fruit juice contains sugar and acids that can damage their teeth and lead to cavities. Water is safe for their teeth and helps rinse away sugar and food particles from their teeth.
When should I start brushing my baby's teeth?
You can gently clean your baby's gums with a soft, moist cloth or toothbrush as soon as they come home from the hospital. When your baby's first teeth emerge, you can add a small amount of baby toothpaste.
Related Videos