Comprehensive Family Dental Care in Cambridge
Our friendly and approachable team go the extra mile to provide you with the best dental care possible. Dentistry is our profession, but you are our focus. Meet the members of the Dentistry on Jamieson team.
Image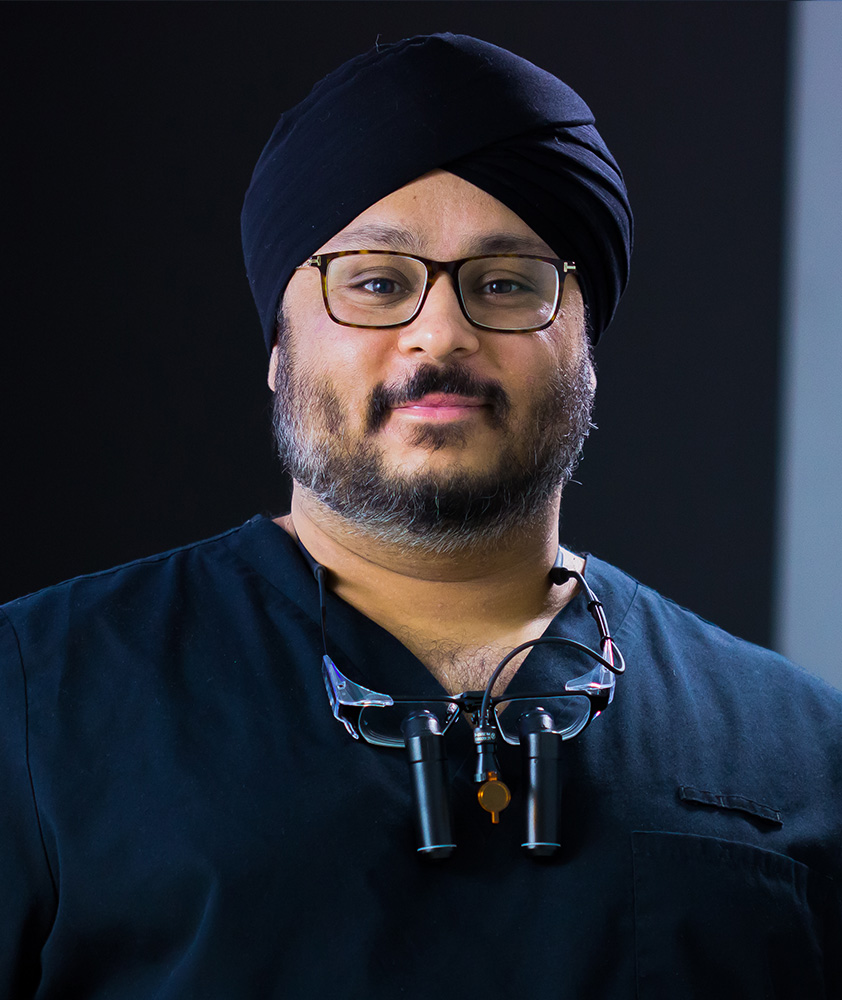 Dr. Hardeep Asi Dentist
Dr. Asi holds a Bachelor of Health Science (Honours) degree with distinction from McMaster University and a Doctor of Dental Medicine degree from McGill University. After completing dental school, he completed a one-year General Practice Dentistry program at the University of British Columbia. During his residency at UBC, he travelled to Cambodia to treat children in need at the Angkor Hospital for Children.
Dr. Asi participates in many sports, including basketball, hockey, and football, and he has volunteered his time to coach junior high basketball. He's also an avid computer and technology enthusiast — even throwing his hat into gaming from time to time. Above all, he's a self-described car fanatic and enjoys DIY projects on his car.
Image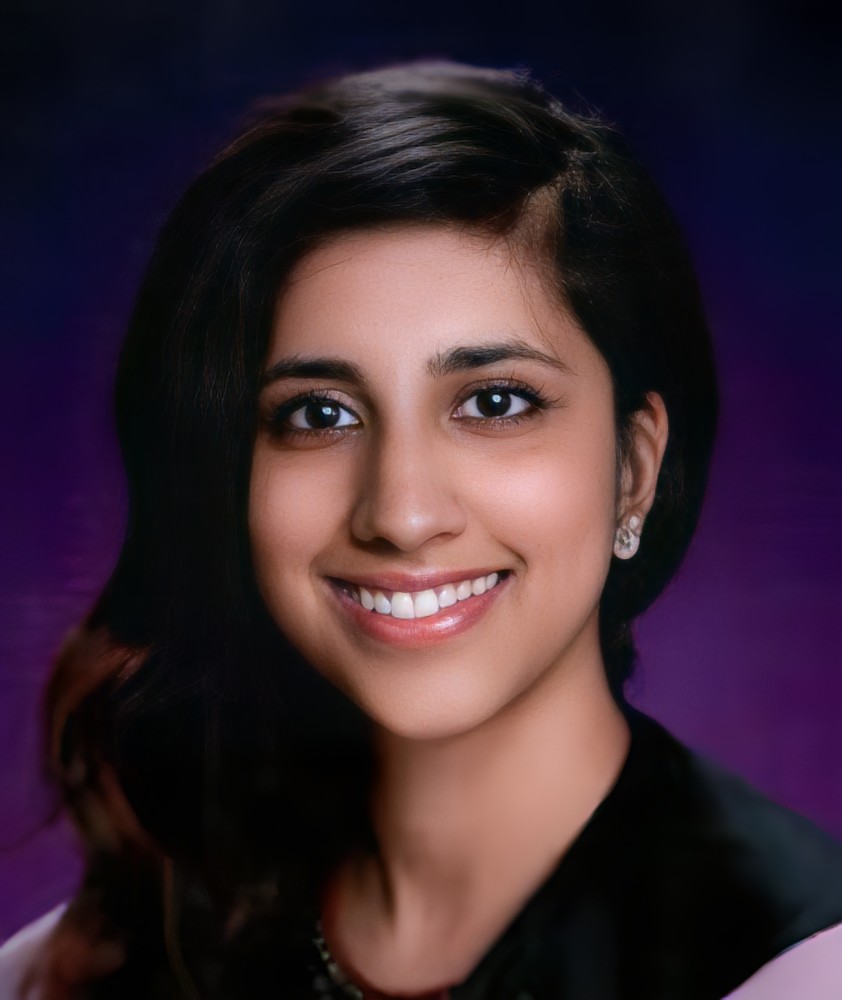 Dr. Anuradha Mukerji Dentist
Dr. Anu completed her Doctor of Dental Surgery at Western University in London, ON. She attended a General Practice Residency at The Hospital for Sick Children after graduation. Dr. Anu loves educating others about the value of oral health and helping patients regain confidence in their smiles.
She is trained in Invisalign and nitrous oxide sedation. She regularly attends continuing education courses through the Academy of General Dentistry, the Ontario Dental Association, and the University of Toronto.
Dr. Anu enjoys traveling, biking, hiking, yoga, practicing photography, and playing musical instruments whenever she isn't busy at the clinic. She also regularly plants trees as a volunteer with the city of Toronto.
Image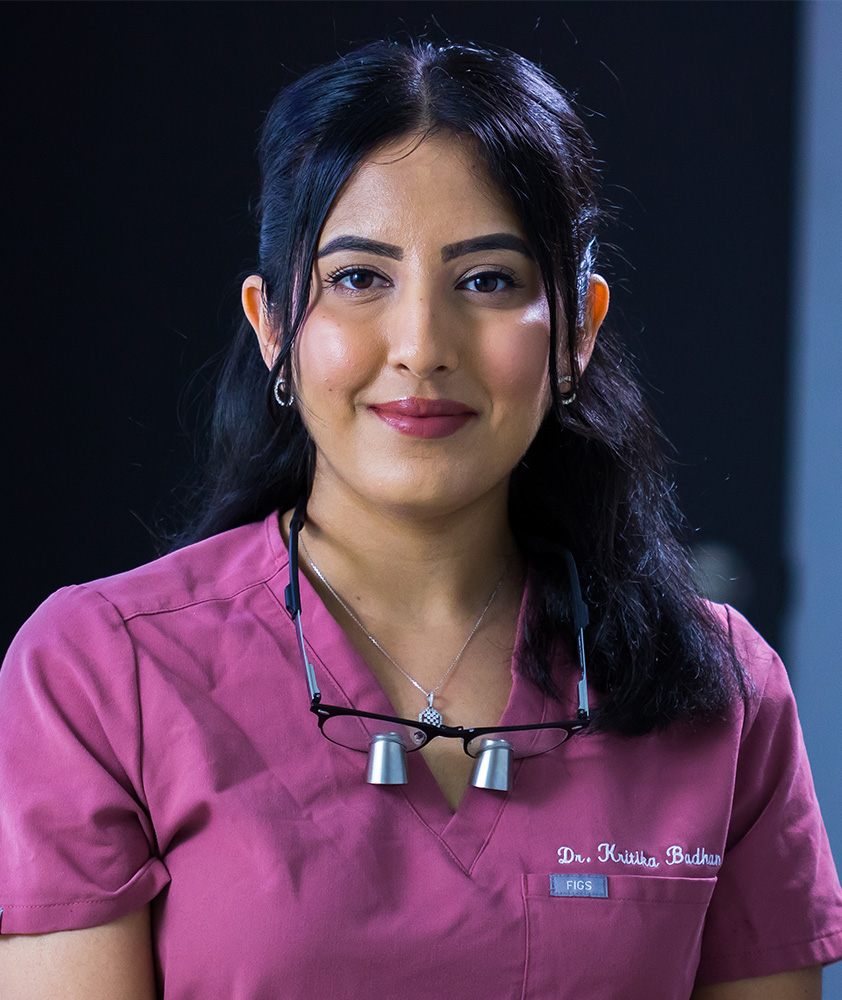 Dr. Kritika Badhan Dentist
Dr. Badhan grew up in the GTA. She studied life science at McMaster University, earning an honours Bachelor of Science degree in 2017. She went on to earn a Doctor of Dental Surgery degree with distinction at the University of Toronto in 2022. While at dental school, she travelled to Thailand on a volunteer dental internship to provide dental care to needy children. Dr. Badhan is a general dentist who is dedicated to patient education, personalized care, and putting a smile on her patients' faces.
Outside work, Dr. Badhan likes to travel, try new cuisines, and spend quality time with her family and friends.